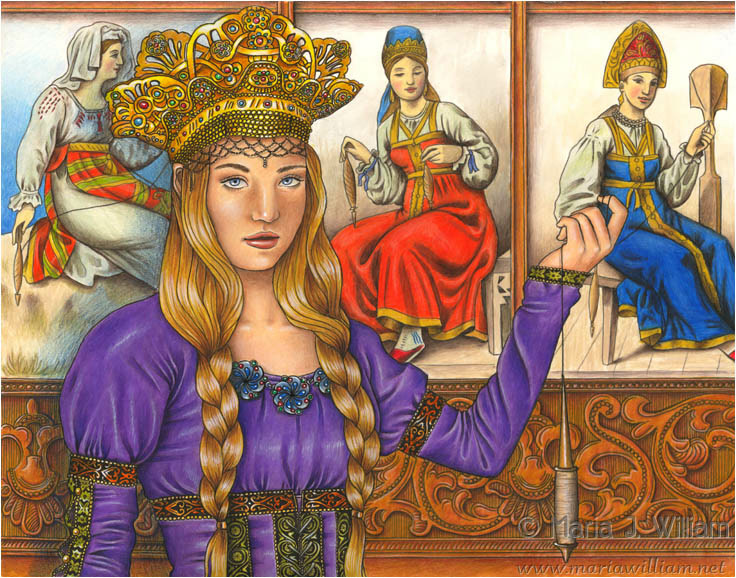 ARTISANS: SPINNER

Media: watercolor, colored pencils, acrylic & ink on Bristol

Size: 11x14"

Background: illustrations from the book "Costumes of the Russian State" by Russian artist

Fyodor Solntsev, circa 1869. Solntsev served as personal artist and consultant to Russian

emperor Nicholas I from 1825 to 1855. He was commissioned to design dinner services

and decorate the czar's private apartments in the Kremlin, as well as to create

illustrations for two encyclopedic books documenting Russian culture.

View Details
LIMITED EDITION PRINT:

OPEN EDITION PRINT:

Original: For sale. Please see this page for details.